Mastering Your Classroom Supply Request List
Spring is in the air and the end of the year will be here before we know it. This is a very busy time for all educators, and because of that, time flies. State, District, and school assessments are happening, end of the year functions are being planned, and, yes, preparations are already underway for next school year. With all of this going on, your principal sends out an email asking you to complete your supply request lists for next year!
Perfect- a chance to get what you need for your classroom. You've been given a budget, and all you have to do is complete your request.
The thing is, we all know from experience that this process becomes a rushed exercise during one of the busiest times of the school year. We all just end up requesting a few new books, a couple of boxes of copy paper, pens, pencils, some markers, etc... etc.... etc....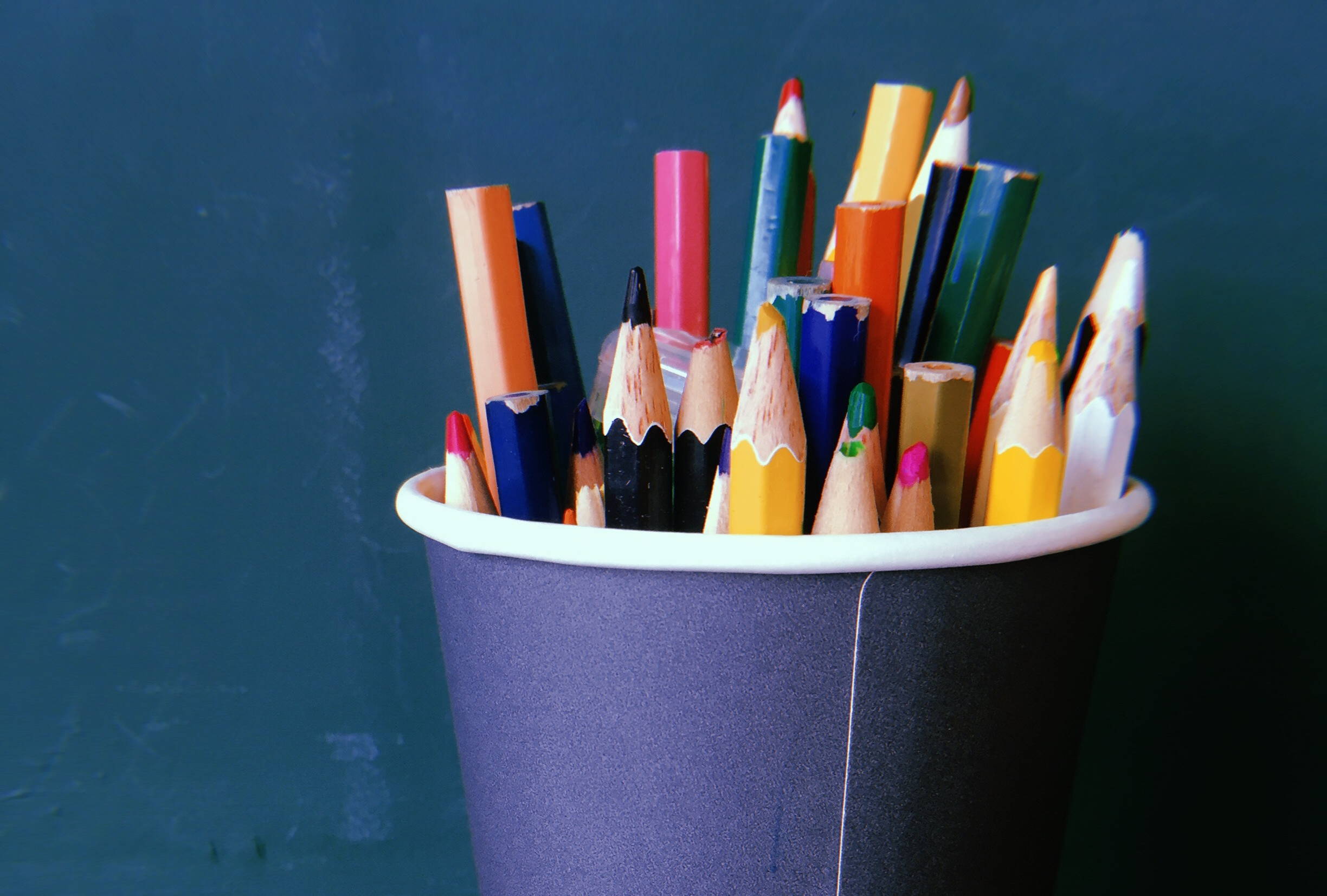 Let's not do that anymore...
I've compiled 4 tips and tricks to help you master your classroom materials request this year as well as some ways to be successful in the future.
1. Keep a Running List Throughout the Year
It's never too early to start thinking about next year's process. Make a document (I use Evernote) to keep a running list of ideas for the different classroom supples you need. This can be from numbers based on the current years usage, or after discovering a lesson plan that utilizes certain tools you NEED in your classroom. Going to ISTE or a conference over the summer? Use a note taking tool to make a list of all the cool things you saw and want in your classroom. Read a blog and came across something perfect for your history lesson? Stay on top of your work, don't procrastinate, and write it down in that moment. At the end of the year when you get that supply request list, you will be ready to roll, making sure you get the items your classroom most needs, while saving yourself a headache. Bonus thought: Pass a few mcSquares around your classroom and ask your students what they want and why. This can give you fresh ideas while keeping students engaged in the learning process.
2. Know your school/district's purchasing policy:
Many school districts have preferred vendors, meaning you can't just buy things from anywhere with a P card. Ask your principal for the list of vendors where you can purchase from ahead of time. This will ensure you get the exact product you are looking for. Examples include: Staples, Office Depot, Amazon.com, and local furniture dealers. If what you're looking for isn't available from them, ask them if they can make it available! Administrators want you to be successful, and supply companies are often looking for new partnerships and want to host the products their clients need. If there is something you need, don't be afraid to ask. mcSquares, for example, are available directly through Amazon or through our website. However, we work with dozens of school furniture dealers nationwide as well.
There's nothing worse than submitting your request and having it denied because you are over budget. This eats up time, can cause further delays, and may even jeopardize you getting any of the items on your wish list! When checking in with a vendor list, ask for your specific budget as well. Then, after compiling your supply request list, quickly double check to make sure you are still in budget. This can help save you and your administrator both time and frustration. Bonus thought: Have a few supplies you weren't able to get this year? Put them at the top of your list for next years supply request!
If you don't have enough in your budget to give your students what they need, think about requesting funds directly from your principal. A great deal of schools have ancillary budgets for specific needs like ELL, SPED, or Title I Funds. If your request is expensive but desperately needed, ask about these additional funding options. Most schools have to spend these dollars before the end of the fiscal/ school year. Administrators will want to spend the money, so make sure to make the case for why spending that money on your supply list will benefit the students as well as the school. Bonus thought: Before approaching your principal about a raise in your funds, make sure you have concrete reasons on WHY you need that budget raise. Whether it's compiling lesson plans or statistical evidence of a learning tools success (check out some statistical evidence on mcSquares here as an example), make sure you have a strong argument on why school funds should be allotted to your cause.
These are just a few ways you can make sure you master this year's purchasing request. Have ideas you would like to share? Let us know by leaving a comment!
Happy Purchasing!
Travis is a UNC Chapel Hill Alum with a masters in education from UNC Charlotte. He started his career in education where he taught for 2 years as a Teach For America Corps Member in North Carolina. Following this experience, Travis became the HR Manager for a rapidly growing network of non profit charter schools in Colorado. Since then, he has led cloud computing implementation projects for Denver Public Schools, KIPP, and Teach for America and currently is at the University of Colorado. When he's not geeking out about the newest uses of technology, he can usually be found with a cup of coffee in his hand hanging out with his wife, two kids, and two dogs in Boulder, Colorado.
---
Published by mcSquares | Author: Travis Lockhart | Editor + Page Design: Katie Botwin