The mcSquares Product Lineup
from quick note-taking to corporate innovation, mcSquares has you covered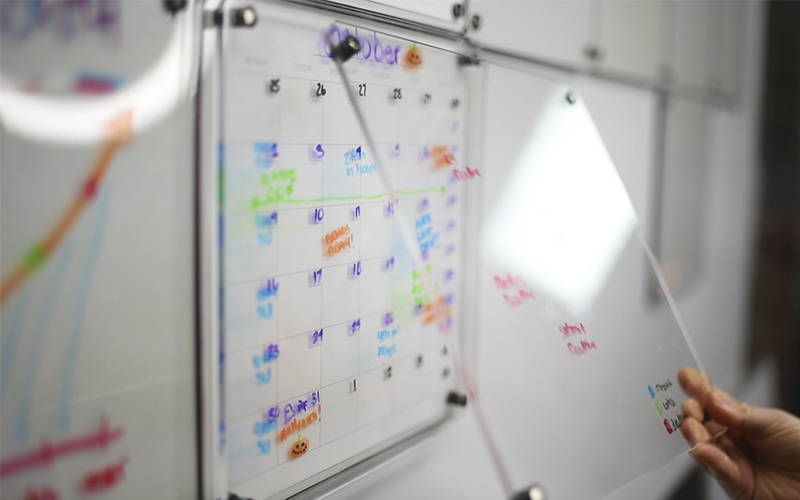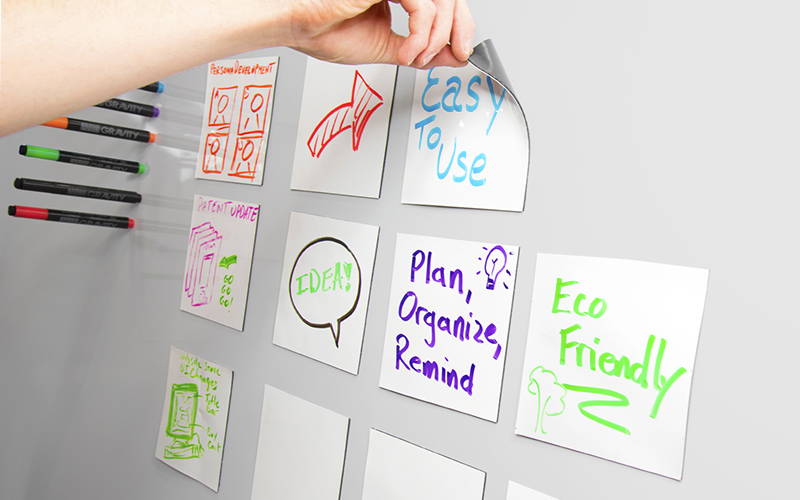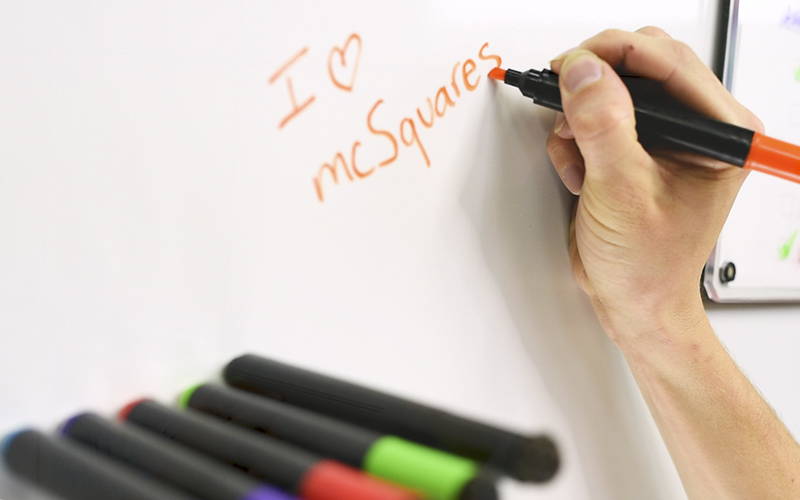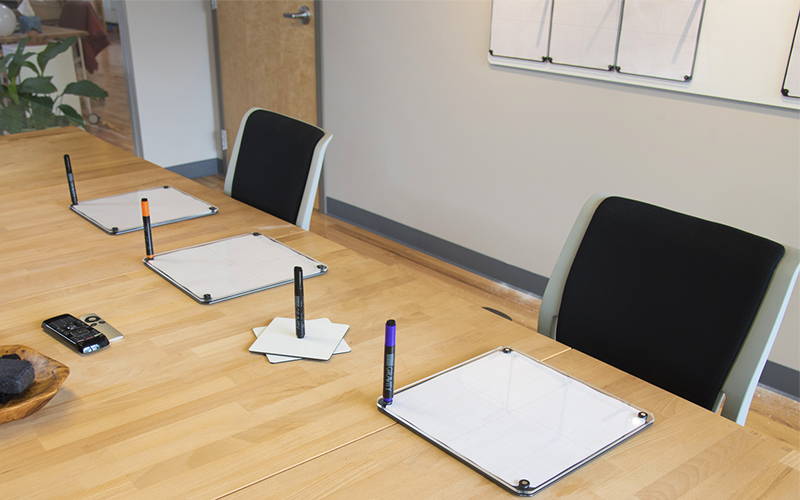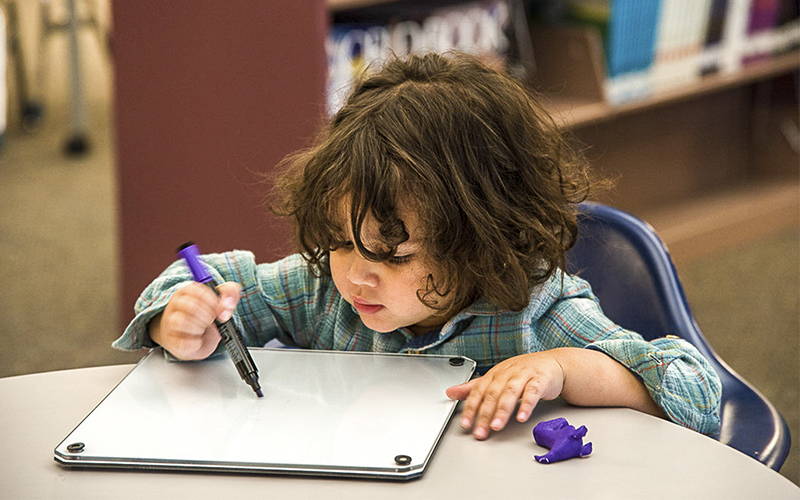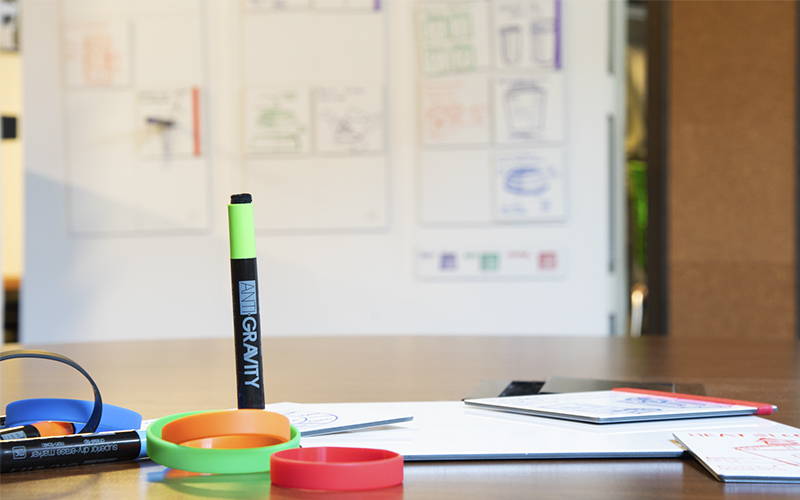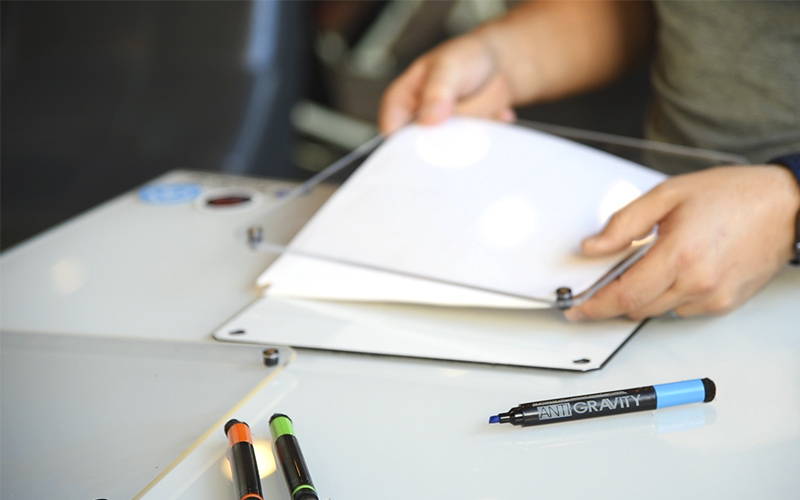 ---
Thousands of design hours and hundreds of prototypes go in to crafting every product we make. If we don't love it, we don't launch it.
---
---
The entire product family is a system that works together. Here are a few examples:
Magnets are aligned so that Tiles, Tablets, and Anti-Gravity Pens connect with one-another.
Each product is sized to nest within the other, from Mini-Tiles through Tablets to Whiteboards.
The same 6 colors are used throughout the system, keeping everything looking consistant and thematically organized.
---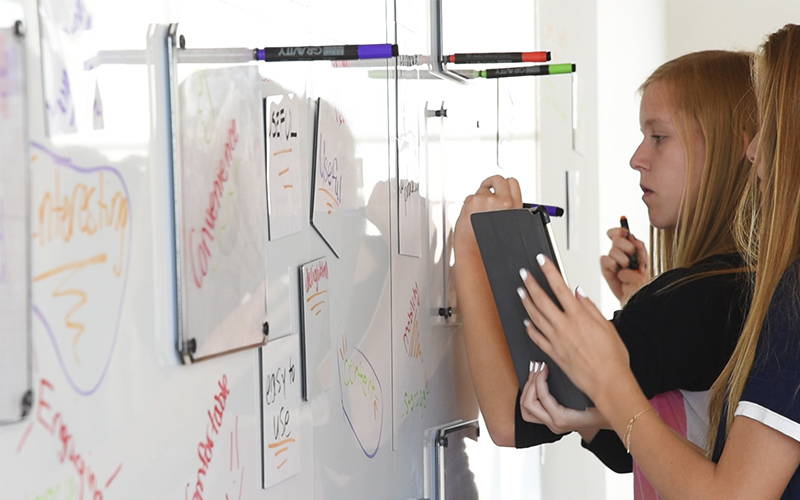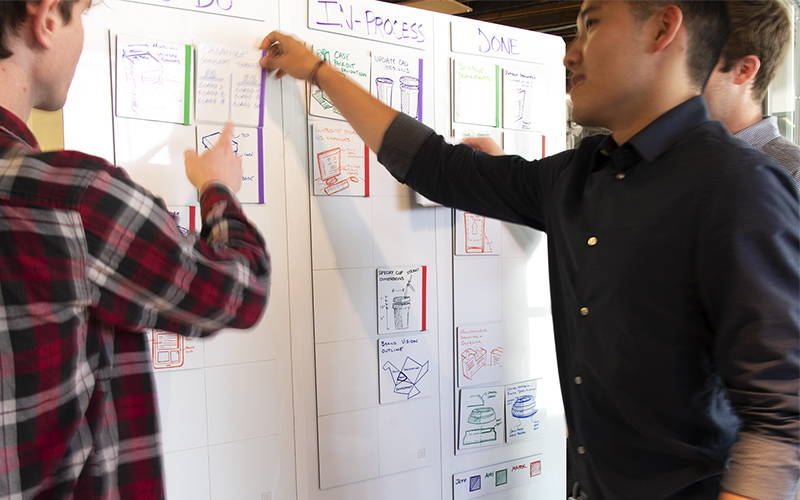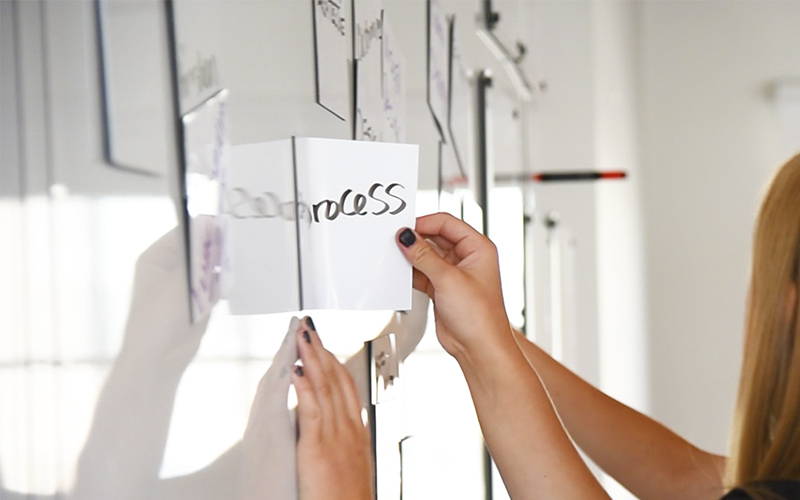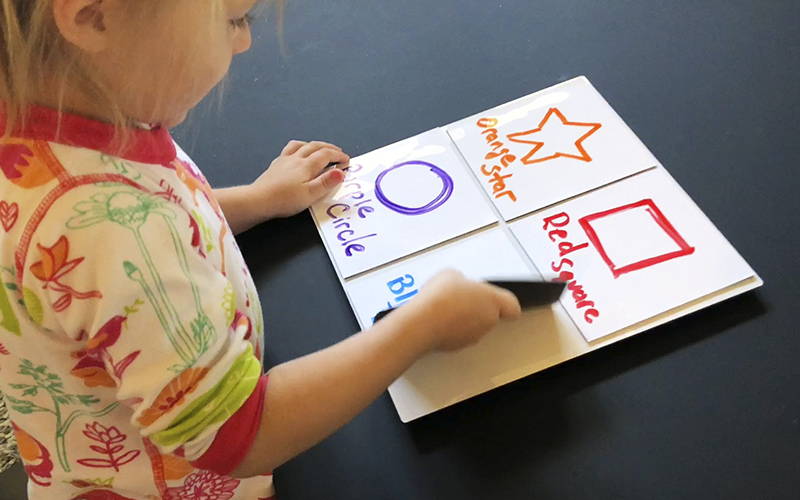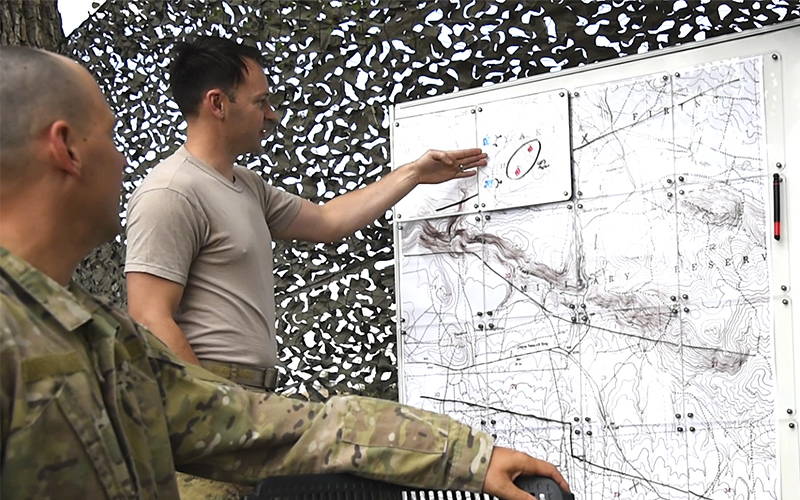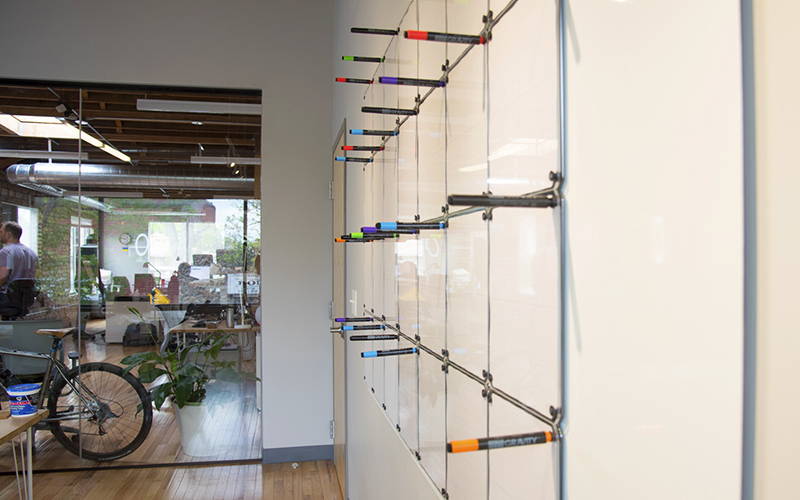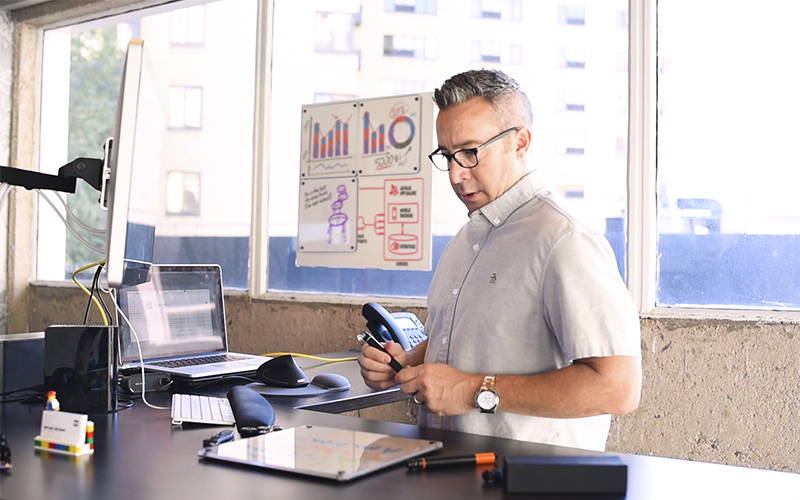 ---
---
Mini Tiles and Large Tiles
Organize, categorize, plan and delegate with Mini and Large hand-held, frameless dry-erase Tiles. Mini Tiles are 5 1/4" square and large tiles are 11" square.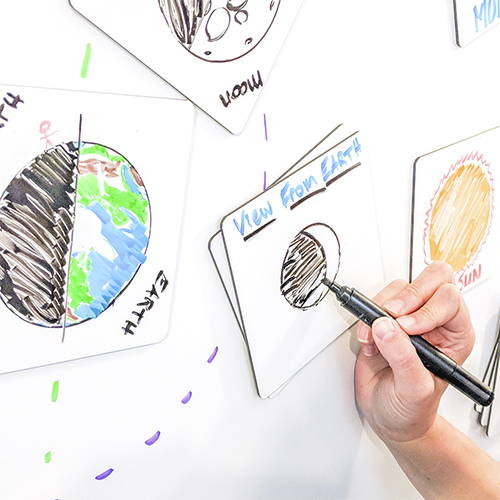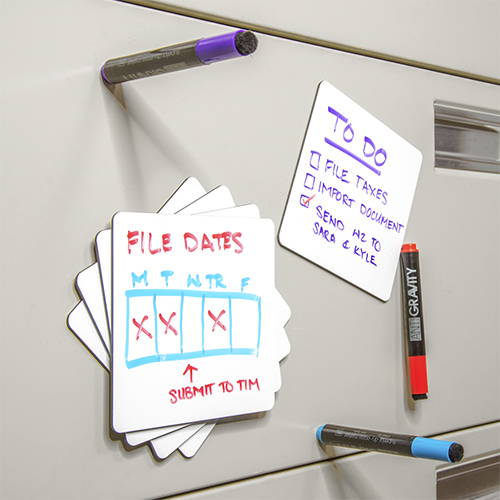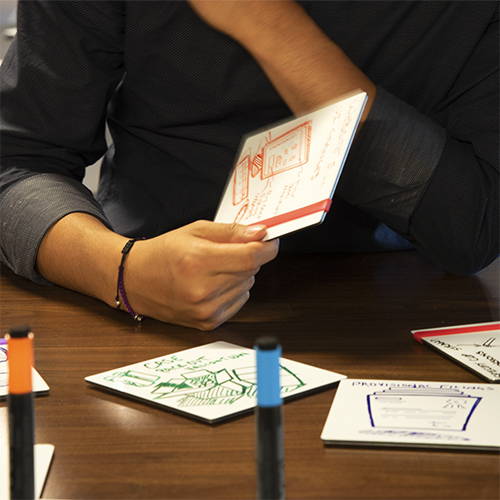 ---
Mini, Large, Column and Header Tiles in stacking kits for the ultimate solution in organized categorization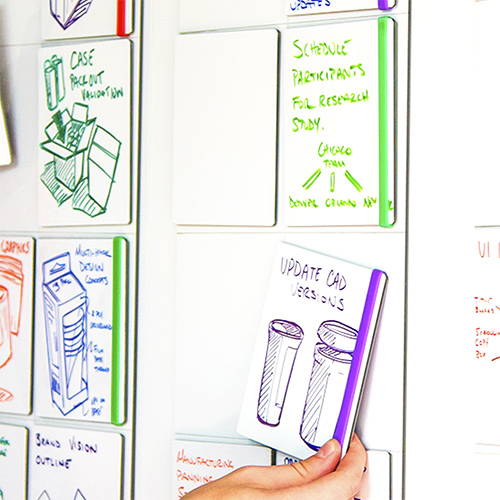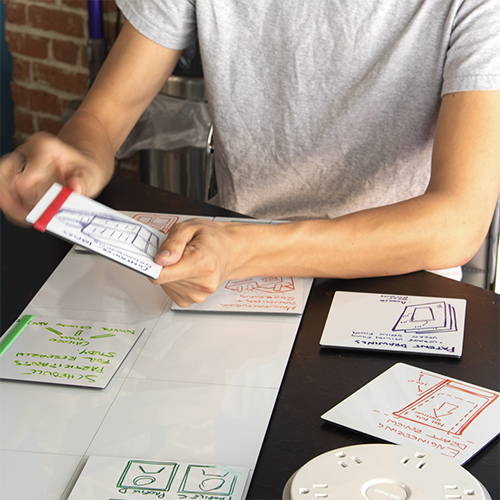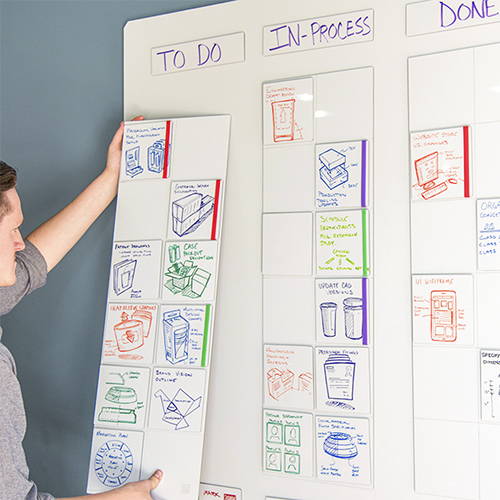 Products designed to enhance your mcSquares experience
---
Anti-Gravity Dry-Erase Markers
Chisel-tip dry erase markers with embeded hanging magnet in the bottom 6 Colors: Blue, Orange, Green, Purple, Red, Black
Tackie Smudge-Free Markers
Smudge-free markers for dry-erase surfaces that erase with water. 6 Colors: Blue, Orange, Green, Purple, Red, Black
---
Dry-Erase Magnetic Divider
Magnetic dry-erase strip to help you categorize your magnetic whiteboard  
debossed, silicone bands to tag your mcSquares Mini Tiles with color. 6 Colors: Blue, Orange, Green, Purple, Red, Black