mcSquares Collaboration Tablets are premium, templated, stackable, hand-held dry-erase boards.
---
The ultimate facilitator's tool!
If you facilitate classrooms, training rooms, or brainstorming sessions, use mcSquares Tablets when innovation, collaboration, and creativity are core-critical to how you work.
---
The 8 included drawing guides help you structure your sessions.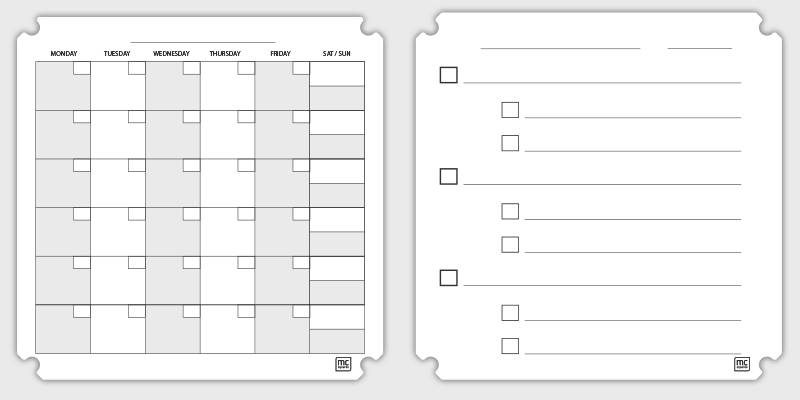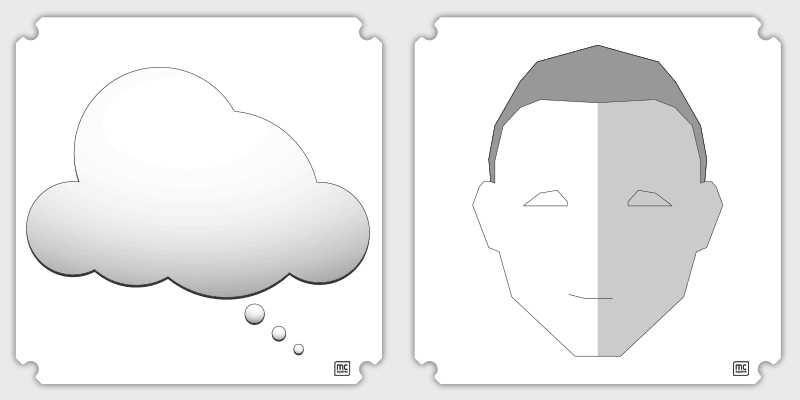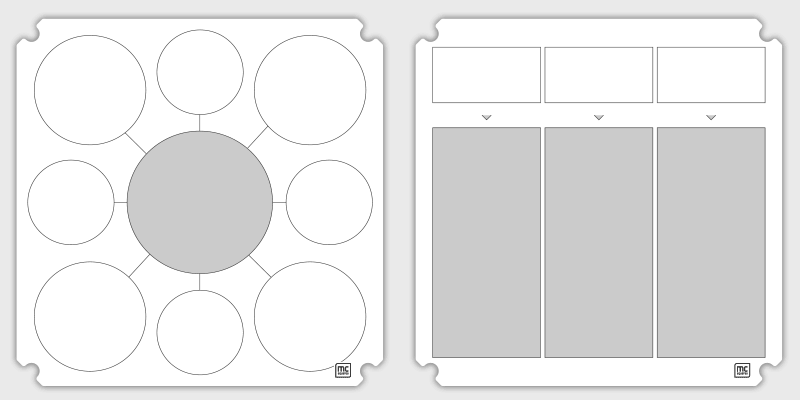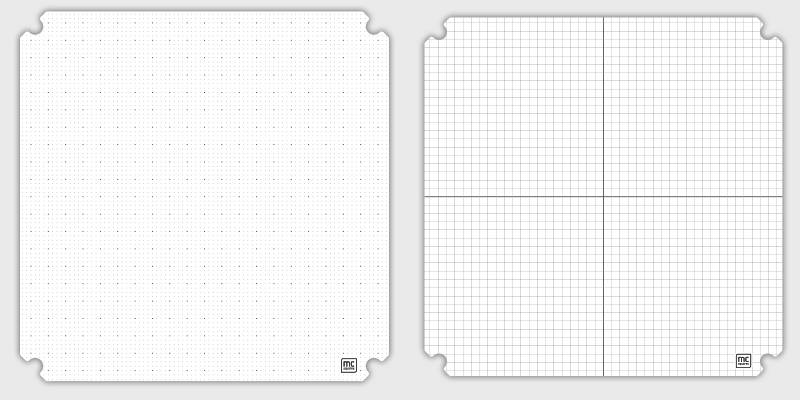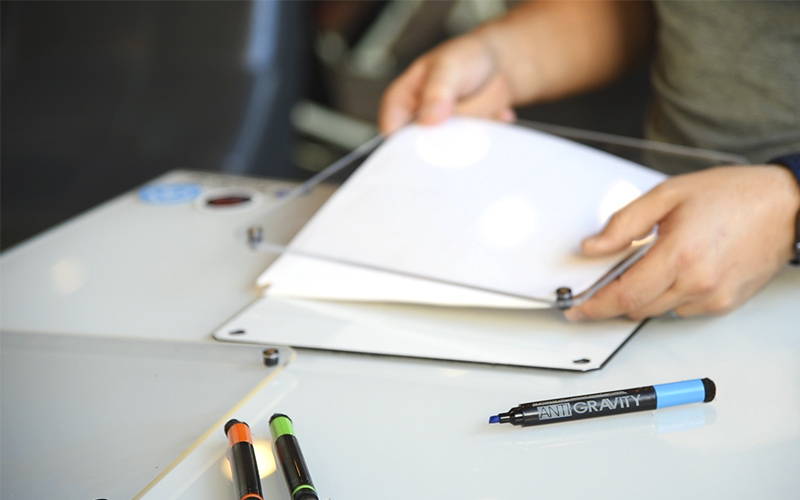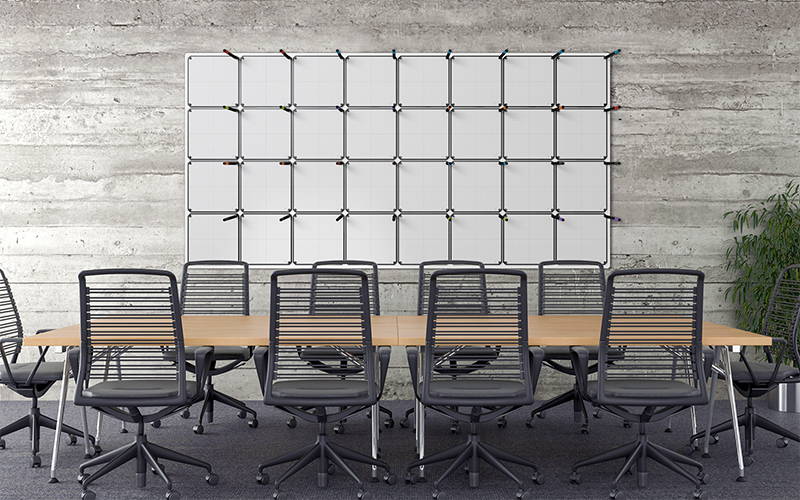 ---
mcSquares Tablets magnetically mount to most metal surfaces. They are most beautiful when combined with our frameless magnetic whiteboards which have been designed to perfectly frame your mcSquares Tablets.
mcSquares Collaboration Tablet Packages
Collaboration Tablet 4 Pack
4 mcSquares Tablets
8 Templates Each
4 Anti-Gravity Dry-Erase Markers
4 mcSquares Tablets
8 Templates Each
4 Anti-Gravity Dry-Erase Markers
24x24 Frameless Magnetic Whiteboard
Collaboration Tablet 8 Pack
8 mcSquares Tablets
8 Templates Each
8 Anti-Gravity Dry-Erase Markers
8 mcSquares Tablets
8 Templates Each
8 Anti-Gravity Dry-Erase Markers
24x46 Frameless Magnetic Whiteboard
Collaboration Tablet 12 Pack
12 mcSquares Tablets
8 Templates Each
12 Anti-Gravity Dry-Erase Markers
12 mcSquares Tablets
8 Templates Each
12 Anti-Gravity Dry-Erase Markers
46x35 Frameless Magnetic Whiteboard
Collaboration Tablet 16 Pack
16 mcSquares Tablets
8 Templates Each
16 Anti-Gravity Dry-Erase Markers
16 mcSquares Tablets
8 Templates Each
16 Anti-Gravity Dry-Erase Markers
46x46 Frameless Magnetic Whiteboard
Collaboration Tablet 24 Pack
24 mcSquares Tablets
8 Templates Each
24 Anti-Gravity Dry-Erase Markers
24 mcSquares Tablets
8 Templates Each
24 Anti-Gravity Dry-Erase Markers
68x46 Frameless Magnetic Whiteboard
Collaboration Tablet 32 Pack
32 mcSquares Tablets
8 Templates Each
32 Anti-Gravity Dry-Erase Markers
32 mcSquares Tablets
8 Templates Each
32 Anti-Gravity Dry-Erase Markers
90x46 Frameless Magnetic Whiteboard
16 mcSquares Tablets
8 Templates Each
16 Anti-Gravity Dry-Erase Markers
Magnetic Dry-Erase Rolling Easel
32 mcSquares Tablets
8 Templates Each
32 Anti-Gravity Dry-Erase Markers
Magnetic Dry-Erase Rolling Easel