Frameless dry-erase tiles that align magnetically so that you can plan, organize and manage your thoughts effortlessly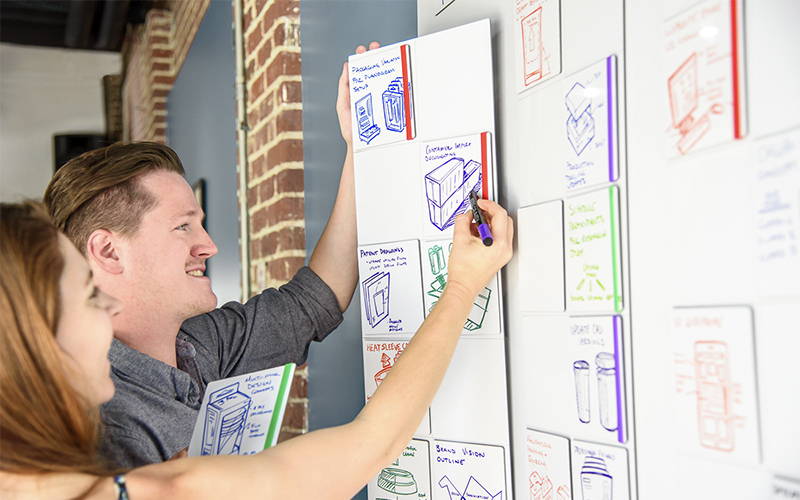 A METHOD FOR YOUR MADNESS
---
The ultimate organizer's tool!
mcSquares Tiles are rigid, frameless dry-erase tiles with embeded rare-earth magnets.
If you're to planning your next big project, categorizing your production processes or just keeping your thoughts organized, mcSquares Tiles are the perfect, easy to use solution.
---
Give yourself the freedom to think and categorize freely while still maintaining your organizational framework
mcSquares Tiles have inter-connecting sizes (Columns, Large, and Minis) that help you coordinate both the big picture and the small details.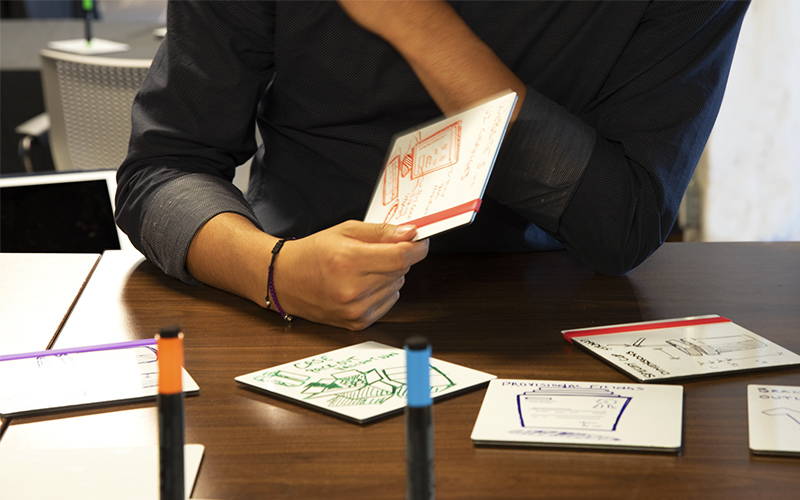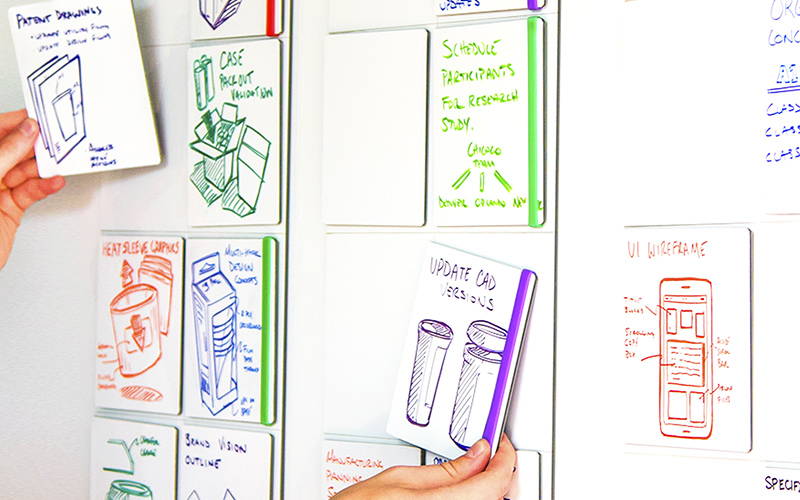 ---
mcSquares Tiles magnetically mount to most metal surfaces and they stack perfectly aligned to one another.
This magnetic alignment keeps your planning boards looking sharply categorized and neatly in line with one another.
The silicon color bands allow you to color-code your tiles to add another layer of definition.
2 Products That Go Great Together
Hand-held, frameless dry-erase tiles.
smudge-free markers for dry-erase surfaces that erase with water
The Perfect Companion To Your mcSquares Tiles
TILES ORGANIZATIONAL KITS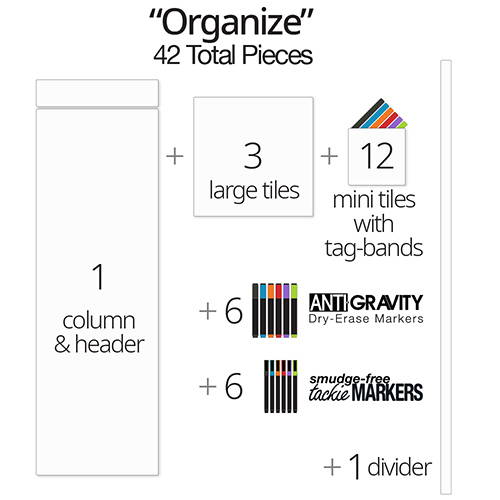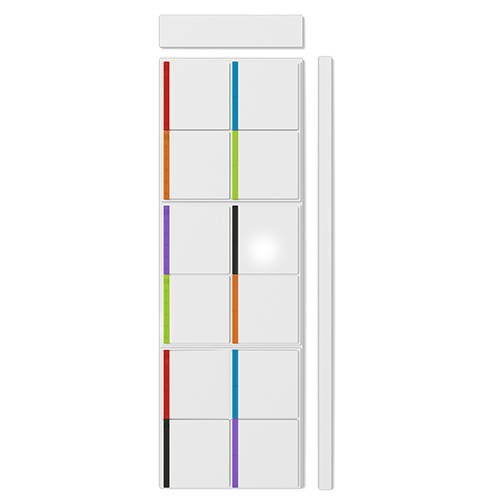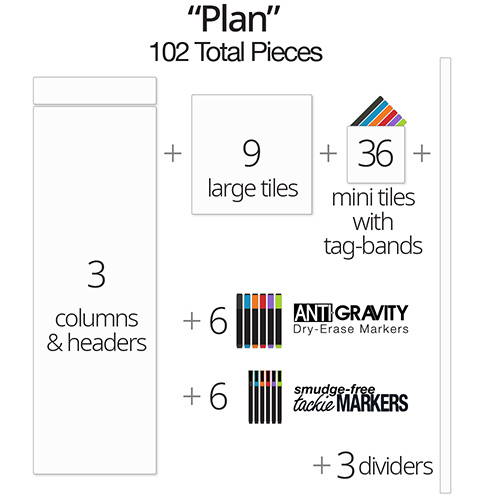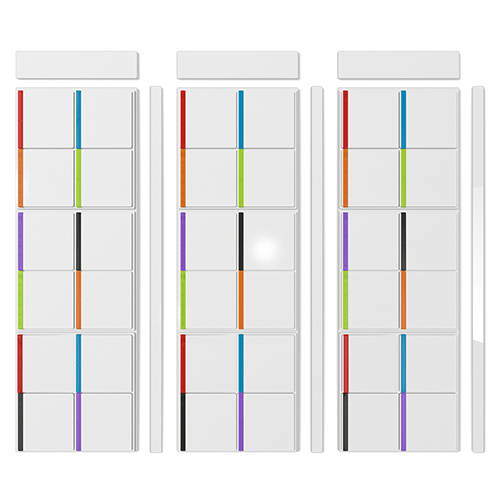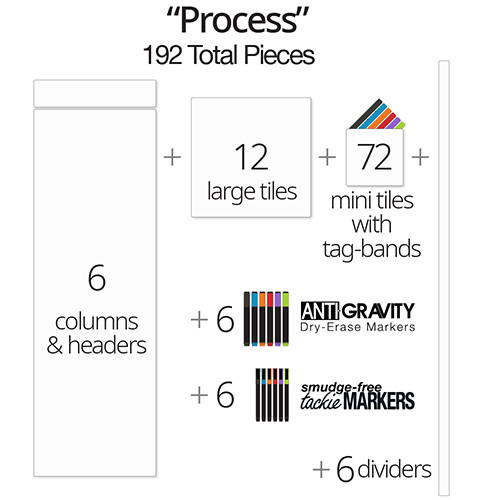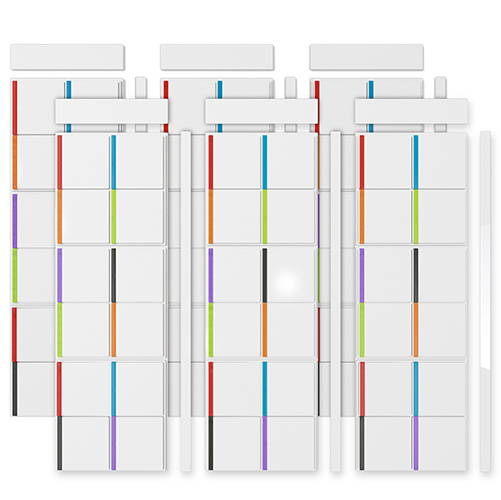 YOU ALSO MIGHT WANT THESE
Anti Gravity Dry-Erase Markers
chisel-tip dry erase markers with embedded hanging magnet in the bottom
6 Colors: Blue, Orange, Green, Purple, Red, Black
debossed, silicone bands to tag your mcSquares Mini Tiles with color
6 Colors: Blue, Orange, Green, Purple, Red, Black